Fishpond Thunderhead Roll-Top Duffel
NEW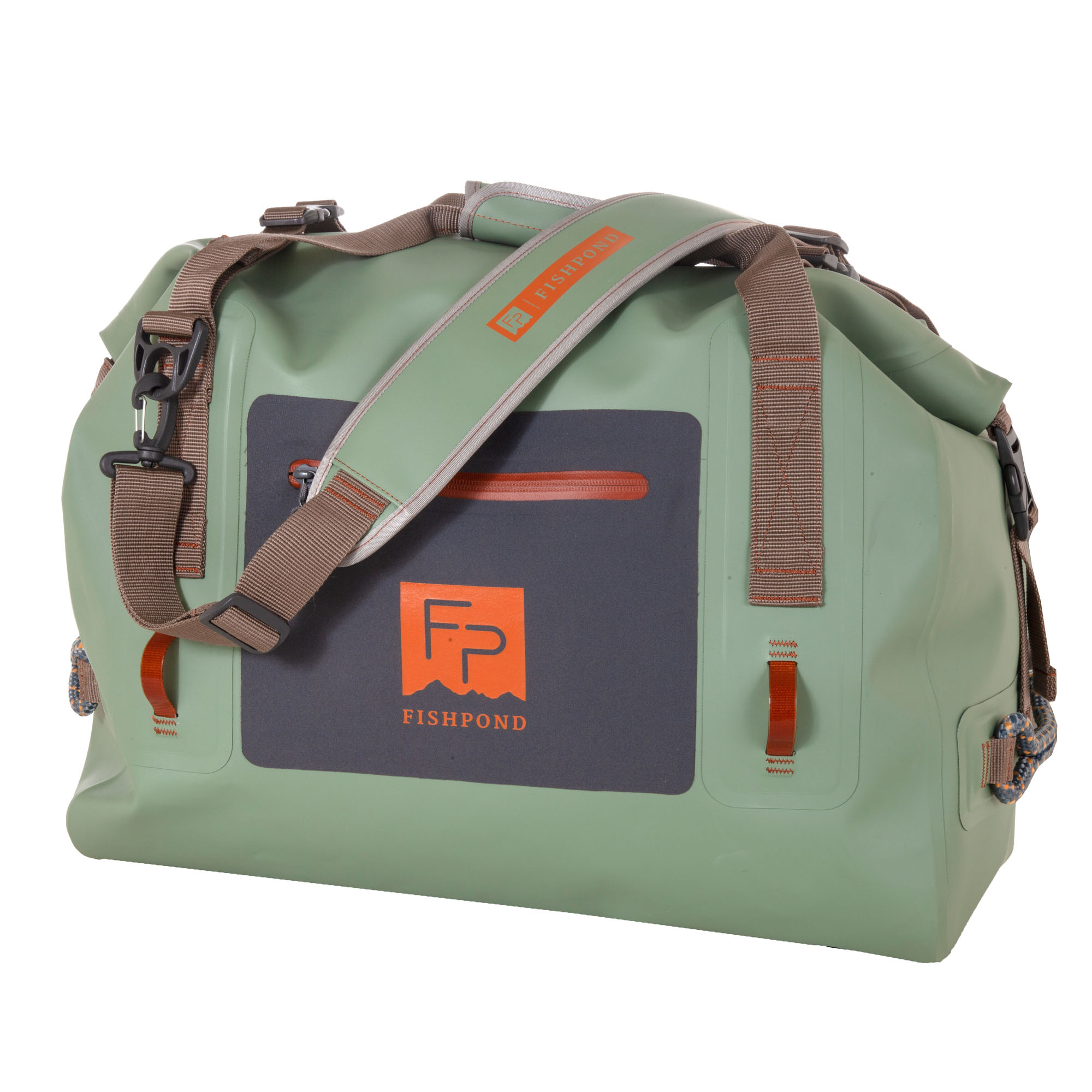 //echo do_shortcode('[accordion close="1" title="This is closed title"]Your Content...[/accordion]'); //echo apply_filters( 'the_content',' [accordion close="1" title="This is closed title"]Your Content...[/accordion]'); ?>
Fishpond Thunderhead Roll-Top Duffel
← PREVIOUS | NEXT →
Nothing puts a damper on a long river trip like a bag full of wet soggy gear. The new Thunderhead Roll Top Duffel keeps your gear dry so you can slip on a dry warm layer at camp and fish the home pool while dinner cooks over the fire. Adventure always has a way of serving up plenty of unexpected twists, flips, and turns, so make sure you pack accordingly. Constructed out of our signature 900D TPU coated recycled Cyclepond nylon, which has proven itself to be bombproof.
900D TPU coated NewStream fabric
Roll top waterproof main body compartment
Two webbing straps to cinch down over the roll top closure
Front stretch pocket with zipper closure
Rope haul handles on each side of the bag
Four heavy duty lash tiedown points for boat and cargo frames
Welded tabs on back for attaching rod tubes and gear straps (not included)
Adjustable/removable shoulder strap with non-slip shoulder strap pad
UPDATES FOR 2022
Now made with recycled NewStream fabric
Features
DIMESIONS 20" x 17" x 12" When rolled 3 times
CAPACITY 45L (2,746) Cu. In.
WEIGHT 3lb
Click to view video
| | SKU | COLOUR | Price |
| --- | --- | --- | --- |
| NEW | TRTD-EY | Eco Yucca | £219.99 |
Loading...